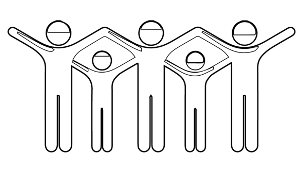 Educators' Programme in Group Analytic Concepts
NOTE: THIS PROGRAMME HAS AN ONLINE OPTION AND IS OPEN TO ALL SOUTH AFRICANS AND FELLOW AFRICANS
This one-year programme was initiated in 2011.  It is open to teachers and those in leadership positions in schools.  The school as an organisation is a fertile ground for group dynamics that can either enhance or inhibit teaching, learning and associated relationships. Many educators work with troubled children. Teaching involves relationships not only with these children, but also with staff, school management, parents and other adults. The classroom and the school can become emotionally charged environments that can result in stress and anxiety for educators.  Prolonged work stress can affect physical and mental health and well-being and impact on personal and professional relationships.  Group analysis provides a helpful perspective into the personal and organisational defences that are activated to manage anxiety in the education environment.
The CGAS Educators' Programme is offered as a professional development opportunity for staff in schools who wish to deepen their understanding of the unconscious psychological processes that shape the behaviour of individuals in groups. It presents a unique opportunity to develop insight into group analytic concepts and group dynamics that have an impact on teaching, learning and schools. The program will assist educators in maintaining an analytic 'attitude of mind' that will facilitate teaching and learning and assist in lowering the levels of personal stress experienced in the school context.   Past participants have found the programme informative, thought-provoking, practical and potentially transformative.
WHEN: The programme runs for a year and coincides with school terms, breaking for South African state school holidays. The next online course will start at the beginning of 2021 and will continue until December 2021.
WHERE: The programme will offer an online option using the Zoom platform.  All participants will require access to Zoom and a stable connection. If there are enough locally based participants, a second and separate experiential group will be offered with the option of meeting face-to-face, should COVID-19 circumstances allow for this.  Face-to-face groups will take place at CGAS, 11 Rouwkoop Road, Rondebosch, Cape Town.
EDUCATORS' PROGRAMME – COURSE CONTENT
The online training has two components:
Weekly Online Experiential Group:
Participants will form a Median Group with a maximum of twelve members. Educators are drawn from diverse socioeconomic educational settings which enables a rich and unique learning opportunity. The experiential group is  a supportive and confidential setting that allows for both meaningful connection and engagement with organisational dynamics. It provides a contained, safe space for teachers to explore some of the frustrations and difficulties they experience.   Run as a therapy group, the process has the potential to engender greater self-insight and personal growth while promoting insight into group processes.   As a result, educators are able to respond to their work environment with more understanding and less stress.
The experiential group will meet with an experienced group analytic conductor on a weekly basis for 1.5 hours during school terms on a Monday evening from 18h45 – 20h15.
Four One-day Webinars:
Webinars will provide teachers with the formal theory of group processes and insight into the group dynamics that influence teaching and learning with constructive ways to negotiate the complex and multifaceted relationships that occur in schools. Attention will be paid to the destructive group processes that can lead to social phenomena such as racism, bullying and gangsterism and to approaches that may facilitate inclusive diversity in schools.
As an integrated series, each webinar builds on the theory and experiential learning covered in the previous workshop. Participants will be provided with reading material to enrich their learning and practical experience of large and small groups to gain an understanding of group analytic concepts.
Webinar 1: Coping with anxiety provoking experiences at school.
How anxiety is inherent in any new learning experience and can present itself in the form of challenging feelings and behaviours. Understanding the triggers and events which exacerbate anxiety can be helpful in preventing and managing stressful experiences in the school setting.

The influence that early life experiences have on how a learner responds to the learning environment and to how she/he relates to their teacher. 

Ways for teachers to manage some of the challenging emotions that can get stirred up in the classroom in order to build strong working relationships and manage stress. 
Webinar 2: Stages of development and their impact on the class.
The psychological, emotional and social developmental tasks and challenges facing learners from preschool age to adolescence.

How the developmental stages of children shape how they typically present individually and collectively in the classroom/playground, creating unique group behaviours.

How to appropriately consider and address learner needs from a developmental and group analytic perspective.
Webinar 3: Group dynamics in schools.
Understanding how individuals and groups influence each other as well as exploring how unconscious relational dynamics can contribute to creating a complex web of interactions in organisations.

How, by developing insight into these dynamics and paying close attention to them, can help to build healthy working relationships with colleagues and learners to enhance job satisfaction.

Making sense of the triangular relationship between school, parents and the child and how to successfully navigate the dynamics of this triangle bearing in mind the link between current behaviour and early relationships.
Webinar 4: Dealing with diversity in schools.
Schools as microcosms of society can become fertile grounds for destructive unconscious projective processes that are enacted through group behaviours associated with human diversity such as gender, race, sexual orientation, language, culture, (dis)ability etc.

How specific early life experiences can shape how individuals manage and tolerate difference and how primary thought patterns can lead to various forms of exclusionary, racist and bullying types of group behaviour.

How a better understanding of the underlying psychological mechanisms that underpin these behaviours can help shift organisational structures, beliefs and attitudes towards socially inclusive school environments. 
On each of the webinar days, the programme  will begin with a Large Group – all the CGAS course webinars run on the same day and all attendees, staff and members of the organisation who have previously completed courses, will join in an online Large Group. This type of group is an important learning experience on all the courses as different dynamics (the "social" context) get activated when groups have larger numbers.
Special Interest Lectures:
During the year, a lecture will be offered once a term on a Thursday evening from 19h45 -21h15.  These special interest lectures will be presented by various individuals, both locally and internationally.  The lectures will cover a broad range of topics, often attempting to integrate group analytic theory with the local context.  The quarterly meetings around the special interest lectures are open to the total membership of the organisation.
Ethics Workshop:
An annual ethics workshop is held on a Saturday morning in the third term, from 09h00 – 12h30.
Certificate of Completion:
Successful completion of the training requires 80% attendance at each of the components of the course.  All participants will receive a certificate on completion.
COST:
The cost for the course is R 13 600.00; or R 3 400.00 per term. Participants can choose to pay annually in advance, receiving a R900.00 discount, or can pay quarterly.   Fees include weekly experiential groups, webinars and lectures. Participants will either receive an account annually or quarterly, as elected. Annual accounts will be issued at the end of January and payment will be due within the first two weeks of term. Quarterly accounts will be issued at the beginning of each term, and payment will be due within the first two weeks of term, unless a prior arrangement has been made. Payment can be made by cash or EFT. Medical aid statements will be provided at the end of each term as the full costs of the experiential therapy groups can be claimed from medical aid for those based in South Africa.  R 260.00 a group (approximately R 10 400.00 in the first year and R 5 200.00 in the second year) can be claimed.
A non-refundable registration fee of R 600.00 is requested on application.  Once participants accept a place on the programme, they will be committing to the training and to the full cost of the programme for the duration of the 12 months.
January 2021 – December 2021
   *NOTE: Fees paid annually will receive a R 900.00 reduction for the year.
**NOTE: Experiential group psychotherapy sessions can be claimed from medical aid.