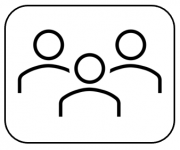 Faculty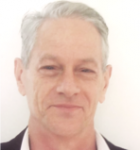 WILLEM DE JAGER,  MA (ClinPsych)
Willem is Principal Clinical Psychologist in the Division of Child and Adolescent Psychiatry, Red Cross Children's Hospital, Cape Town, and a lecturer in the Department of Psychiatry and Mental Health, Faculty of Health Sciences at the University of Cape Town. Willem coordinates, teaches and facilitates the theoretical component of the Intermediate Programme.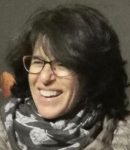 MONICA SPIRO, MA (ClinPsych), PhD (Psychotherapy), Group Analysis (IGA)
Monica is a group analyst and psychoanalytically oriented clinical psychologist in private practice. She works with groups, couples and individuals, and provides group psychotherapy supervision to students and colleagues. She completed her PhD examining processes of transformation in group psychotherapy for single mothers. Monica is the convener of the programmes, and an experiential group facilitator and supervisor of the Intermediate Programme.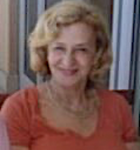 LILY BECKER,  MSocSc (CSW)(UCT), Group Analysis (IGA)
Lily is a group analyst and psychoanalytically oriented clinical social worker in private practice. She is a former senior lecturer in the Department of Social Development, University of Cape Town, and past principal lecturer in Postgraduate Programmes in Group Therapy and Clinical Practice. She teaches, facilitates and coordinates the theoretical component of the Intermediate Programme.  She provides group psychotherapy supervision to students on the Intermediate Programme, and is a conductor of the Median Group. She is Editor of 'Working with Groups' (Oxford).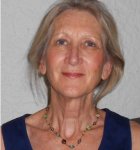 MADELEINE  DUNCAN,  MSc (OT), DPhil (Psych)
Madie is an emeritus associate professor in the Division of Occupational Therapy, Department of Health and Rehabilitation Sciences, Faculty of Health Sciences at the University of Cape Town. Madie co-ordinates the annual ethics workshop and implements the synthesis workshops when a course is terminated as part of CGAS program evaluation.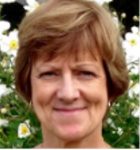 PAT MAYERS,  BA Nursing, MScMed (Psychiatry), DPhil (Psych)
Pat is an Associate Professor, School of Nursing, University of Western Cape, Cape Town, where she convenes courses in research methods and supervises postgraduate students.. Pat specialises in Mental Health Nursing, counselling and group work.  Pat retired from her academic position at UCT Division of Nursing and Midwifery, where she convened and taught courses in mental health, primary health care, communication and counselling skills and health and human rights. In 2019, Pat was acting programme head for the Postgraduate Diploma in Advanced Psychiatric Nursing at the University of Stellenbosch. Pat has a keen interest in community healing and transformation, the mentoring and facilitating of groups, and provides supportive individual counselling and supervision as requested. Pat leads the seminars in the Introductory Training Programme.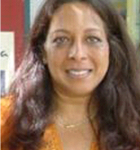 JENNIFER MANIKKAM, BA Soc.Sc.SW (Hons)
Jennifer is a clinically oriented social worker. Presently, reading for her clinical master's in social work at UCT. She has worked in diverse settings in and out of South Africa in case work, group work and community work as well as supervising UNISA students. One of the highlights in her career was the National Foster Care review project in the Western Cape in 2014. At present she facilitates the practical component of the Introductory Training Programme. Her research entails exploring the intergenerational transmission of trauma and resilience through stories told by the mothers of Hangberg.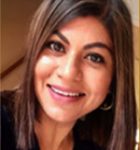 KEVASHINI GOVENDER-NAIDOO, MA Clin. Psych (UCT)
Kevashini is a clinical psychologist and a specialist organisational development and support consultant. After approximately 20 years of clinical experience, Kevashini co-founded Impilo Consulting which utilizes a group analytic perspective in her work with organisations in the public and non-governmental sectors. She is especially interested in the impact of mental health on an organisation/workplace, student wellness within tertiary institutions and scholarship funds as well as issues of race, power and gender within organisations. She currently conducts the educators experiential group as a member of the CGAS faculty.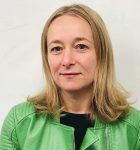 JEANNE FREED, B. Soc. Sc. (Social Work) (Clinical Masters) UCT
Jeanne is a Clinical Social Worker with over 20 years of experience, working therapeutically with adults, adolescents, children, groups and organisations. She has worked within various settings such as primary schools, tertiary institutions, family mental health units, state primary health care clinics, fertility clinics, corporate companies, and in the private sector. She completed a two-year course in Group Psychoanalytic Training through the Cape Town Centre for Group Analytic Studies, currently sits on the faculty and teaches the course which introduces group analytic concepts to educational settings.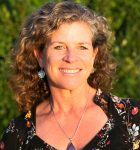 LINDY ACKERMANN,  HDE, MPsych
Lindy is an Educational Psychologist in private practice. She is currently the experiential group therapist for the Intermediate Training Programme. Lindy has worked with the group analytic perspective in corporate settings and run groups for women. She has also used her 16 years' experience in the field of education together with her training in group analytic studies to teach the theoretical component and coordinate the Educators' Training Programme.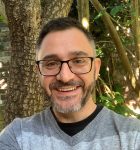 VINCENZO SINISI, MA Clin Psych (Wits), Group Analyst (IGA), Psychoanalyst (IPA/SAPA)
Vincenzo Sinisi is a group-analyst, psychoanalyst, and clinical psychologist (HPCSA). He is in full-time private practice and the founder of TherapyRoute.com. He conducts the median group, which forms part of the Quarterly Meetings.